An Unforgettable Italian Easter in 2023
Posted on April 2nd, 2023
---
The lively celebrations of Easter (or Pasqua, as it is known in Italian) draw nigh as springtime blooms and the warm Italian weather breathes life into this gorgeous nation. Whether you're religious or not, Easter is a great opportunity to visit Italy or acquire an Italian mindset. The weather is pleasant, and there are numerous intriguing customs to observe, ranging from sprinting monks and massive sculptures to colorful processions and larger-than-life reenactments.

In this thorough guide, we will look at some of the best events and activities for expats and locals to enjoy during Easter in Italy in 2023, as well as some pointers on how to make the most of these Italian celebrations.
The Papal Mass and Urbi et Orbi Blessing in Vatican City
The Papal Mass in St. Peter's Square, Vatican City, is one of the most important and emblematic activities in Italy during Easter. As an expat, you will not want to miss Pope Francis' special Easter Sunday Mass and the renowned "Urbi et Orbi" (To the City and the World) benediction. Thousands of travelers from all over the world congregate in the plaza for this holy occasion, making it a genuinely unforgettable experience.
Scoppio del Carro in Florence (Explosion of the Cart)
A journey to Florence is a must for any expat residing in Italy, and there is no better opportunity to experience the city's magic than during Easter. Witness the magnificent "Scoppio del Carro," a centuries-old custom in which an adorned wagon drawn by white cattle parades through the city streets before a big pyrotechnics show is set off. The festival is intended to represent peace, benevolence, and fertility, and it is a feast for the senses as well as the spirit.
La Madonna Che Scappa in Sulmona's Piazza
Visit the picturesque village of Sulmona in the Abruzzo area for a genuine Italian Easter celebration. Here, you can see "La Madonna Che Scappa in Piazza," a one-of-a-kind and heartwarming re-enactment of the time the Virgin Mary is said to have reconnected with Jesus after his rising. Music, processions, and locals costumed in traditional costumes fill the town's main plaza, creating a joyful ambiance that will make you feel right at home.
Stroll through Bologna to the Sanctuary of the Madonna of San Luca
Easter festivities in Bologna may be less extravagant, but the cuisine is not. Bologna, known as one of the most "golosa" or gluttonous towns in Italy, has a variety of distinctive Easter dishes. At Easter Sunday brunch, serve tortellini in brodo (tortellini in broth) alongside lasagna prepared with fresh spinach or asparagus. Complement your spaghetti with piadina, crescentine, or tigelle – Emilia-Romagna breads garnished with mortadella, prosciutto, and squacerone cheese! Join the residents on Easter Monday for a customary walk along the arcades from Meloncello to the Sanctuary of the Madonna of San Luca, followed by an Easter picnic in the weather.
Vasa Vasa in Sicily
Modica, Sicily, holds two distinct processions on Easter Sunday morning, one led by a figure of the Risen Christ and the other by the Virgin Mary dressed in black. Both take different paths through town before meeting in Corso Umberto. The Virgin is so overjoyed to see her son that her limbs move away from her side as she stretches out to hug him. To the sounds of a brass band, church bells, and fireworks, she places two kisses on his face – This is known as 'Vasa Vasa' in Sicilian. Confetti erupts from the Virgin's gilded crown, and the celebration can commence!
Some Ideas for Celebrating Easter in Italy
What to see and do:

Many of the city's museums are open on Easter Sunday and Monday, though some residents may be mixed in with the normal tour groups. However, always verify online for seats ahead of time.
What to eat during Easter in Italy:

For lunch, Italians traditionally enjoy roast lamb with a variety of sides. The lamb is easily roasted over an open griddle and presented with a little oil, salt, and pepper.





Desserts include the dove-shaped 'Colomba' cake, which is a traditional Italian Easter pastry. Pastiera napoletana, a confection flavored with ricotta, eggs, soft wheat, orange blossom water, and seasonings, is customary in Naples, while cassata is popular in Sicily (ricotta cake flavored with candied fruit). A Schiacciata di Pasqua, a basic sweet bread prepared with ricotta, is preferred in Toscana.
Easter in Italy for Children
In Italy, the Easter Bunny is unknown, and children's traditions differ by area in Italy. In Sardinia, for example, toddlers are given Sa Pippia, a seven-legged bread doll. The children must detach a limb for each day of Holy Week, which teaches them to tally the days of the week.
The most popular Easter delicacy is absurdly enormous chocolate eggs containing toys. Colorful confections covered in decadent ribbon are displayed in cafés and pastry stores, almost too gorgeous to consume. We suggest purchasing them from a bakery or cafe, along with the dove-shaped Colomba (symbol of peace). They are more expensive, but they are typically far superior to the prepackaged supermarket options. However, if you are having an Easter lunch with children, Kinder eggs with a treat concealed inside are always a hit.
The 26th iteration of the Grandi Giardini Italiani horticultural Treasure Hunt returns on Monday, April 10th, with an event devoted to children, bringing them closer in a fun and joyous manner to the enormous horticultural, artistic, and cultural legacy conserved in gardens throughout Italy. More information can be found by clicking here!
Easter in Italy is a time of warmth, joy, and vibrant cultural experiences. As an expat, immersing yourself in these rich Italian traditions will not only help you create unforgettable memories but also deepen your connection to this beautiful country you now call home. From attending the Papal Mass in Vatican City to indulging in delicious Easter treats, there's no shortage of events and activities to make your Pasqua truly special. Buona Pasqua! 
And for more travel inspiration in Italy or legal advice to move here, be sure to check out our blog and our social gatherings happening in Rome for when you need a break from the crowded museums! You can also email us at [email protected].
Also, don't forget to check out our Social Media accounts and Newsletter so you can join us in the next Social Meet-ups for Expats! 
---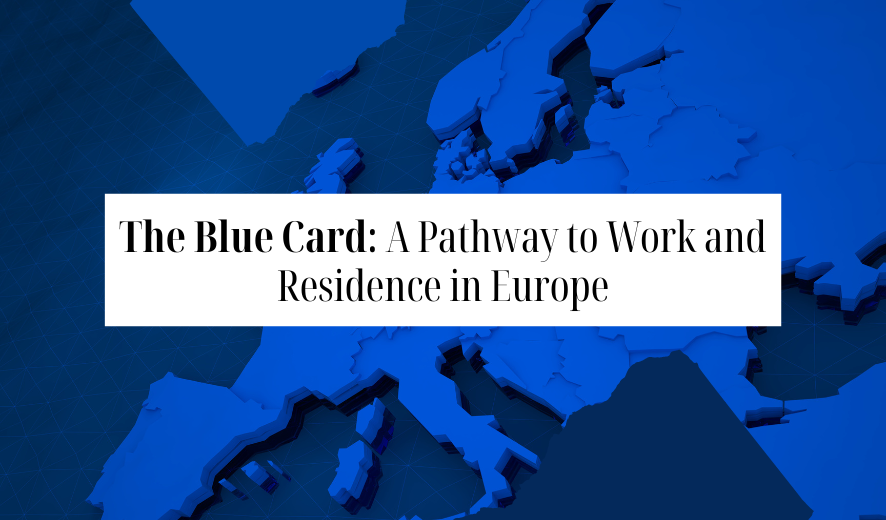 In an increasingly globalized world, individuals seeking new opportunities and experiences often find themselves exploring options for living and working abroad. For those who aspire to build their careers in Europe, the Blue Card offers an attractive pathway to work and residence. In this article, we will delve into the details of the Blue Card, […]
---