This week is an exciting time in Rome as the city comes alive with a vibrant celebration of diversity, equality, and love through the Roma Pride events. The official Roma Pride website provides a comprehensive overview of the week-long festivities, ensuring that everyone can find something to engage and inspire them.
One of the events is the Grand Parade happening this Saturday at Piazza della Repubblica Roma at 15:00, followed by the Rock Pride party at 20:00 at Ippodromo Capannelle, Via Appia Nuova 1245. Then on Sunday, there's the Cinecittà Pride Party at 11:00, the location is Cinecittà World.
The schedule for Sunday, the 11th, unfolds across the park's 7 themed areas (Cinecittà, Rome, Spaceland, Far West, Adventureland, Ice Kingdom, Aqua World) and includes:
– Games and activities organized by the FAMIGLIE ARCOBALENO association.
– SPLASH NIGHT POOL PARTY: The mega LGBT pool party in the Aquaworld area, from 7 pm to 2 am, featuring various guest star DJs, house and tech house music selections, animation with various artists, performers, projections, and special effects.
– CONTRAST NIGHT: 8 hours of Neorave and Techno music, with DJs accompanied by the voice of Vergana, vocalist and performer of Bob Sinclair at Pacha Ibiza, eclectic drag queens, Gogo boys, and Gogo girls.
– WHAT A DRAG! RECITAL IN HIGH HEELS: Performance by four of Italy's most beloved queens.
– PURPLE HEARTS DANCERS: Performances by the crew of dancers directed by Andrea Piscello. Lastly, inclusion is also played on the field with A.S.D. LUPI ROMA, the Roman football team that promotes messages through sports with football tournaments, mini-challenges, and football tennis.
The website serves as a hub of information, featuring a detailed schedule of events, including parades, performances, workshops, panel discussions, and much more. Visitors can explore the diverse range of activities and plan their participation accordingly.
Roma Pride is not only a celebration but also a platform for dialogue, education, and advocacy. Through engaging discussions, informative workshops, and thought-provoking presentations, it aims to foster greater understanding and support for the LGBTQ+ community. By promoting inclusivity and raising awareness about LGBTQ+ rights, Roma Pride strives to create a more accepting and equal society.
Whether you identify as a member of the LGBTQ+ community, an ally, or simply someone passionate about equality, this week of events offers something for everyone. It is an opportunity to come together, show support, and celebrate the richness of human diversity.
By visiting the Roma Pride website, you can discover the specific events that interest you and get involved. From joining the vibrant parades to attending enlightening talks and performances, you can play an active role in spreading the message of love, acceptance, and equality.
Let this week be a time of celebration, reflection, and empowerment as Roma Pride brings the city of Rome closer to its goal of fostering a more inclusive and tolerant society. Together, let us embrace diversity and stand united for a brighter, more equitable future.
Grand Parade
When: Saturday, June 10th
Where: Piazza della Repubblica Rome at 15:00
Rock Pride party
When: Saturday, June 10th
Where: Ippodromo Capannelle, Via Appia Nuova 1245 at 18:30
Cinecittà Pride Party
When: Sunday, June 11th
Where: Cinecittà World from 11:00
Sign up for our newsletter to stay in the loop on exciting events taking place in Rome.
---
Other services and resources through our network:
• All relocation services: Immigration, Citizenship & Visas
• Startup programs and free resources
• Free consultancy for startup
• Italian language lessons
• Assistance with buying property in Italy
• Commercialisti ( USA/ITALY)
• Authentication & Legalization
• Certified translations
• Apostille
• Notary USA & ITALY
• USA money order service
• Obtaining documents in the USA and Italy
• Assistance with buying property in Italy
• Apply for bank loans
• Dichiarazione di Valore
• U.S immigration Assistance Provider
• USA FBI fingerprinting
---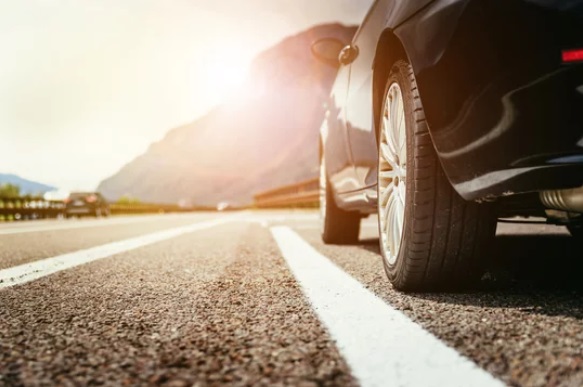 Posted: September 18, 2023
Car insurance in Italy is compulsory for all vehicles, whether they are in circulation or parked on public roads. This mandatory insurance, known as "Assicurazione RC" (Civil Liability Insurance), covers damages that the insured may cause to property or individuals. To obtain an insurance contract, you'll need the following documents: the car registration book in […]
0 comments