Gary Cassin Bootcamp and Personal Training Roma
Posted on July 5th, 2018
---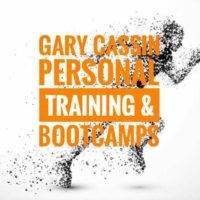 GARY CASSIN
Personal Training and Bootcamps Studio,
Via Labicana, 29a
Gary Cassin is an elite OCR athlete & ex-football player from Ireland. He has more than 10 years' experience in Ireland and Italy, specialising in strength and conditioning training.
The studio is a very comfortable and private space to workout with just your trainer or with a group of like-minded people. Gary always tries to keep his lessons fun as well as challenging, whether it's personal training or bootcamps.
Wide ranges of indoor and outdoor group classes are available… For ALL ages and fitness levels! Most of the bootcampers are expats so classes are always in English (no need to worry about speaking Italian). These classes are a great excuse to meet new people while getting into shape at the same time!
Click on the Facebook reviews to see what the tried and tested have to say!
Visit http://www.garycassin.com for more details or contact Gary directly on info@garycassin.com
---