We are meeting up with other expats & locals for a Asian – social dinner. If you are new to town this is a perfect place to get started. This event is for those looking to make new friends, see old ones and exchange languages and culture. Everyone is welcome.
When: Saturday April 2nd, 2022 from 20:30 to 23:00
Where: Community House Trastevere on  Via Portuense 104
Cost: €30 all you can eat + drinks.
We are cooking Asian style dinner Buffet!
Menu: Sweet & Sour Chicken, vegetarian & meat dumplings, coconut curry chicken served with rice, spring rolls (vegetarian), meat samosas, edamame and salad. Wine, water and beverages included.  If you are vegetarian let us know so we can make coconut curry vegetarian dish.
How to participate? Send an email to: [email protected] with confirmation. If you are attending the same day send a sms/whatsapp to Patrizia +393386771753.  It's best to reserve your spot.
---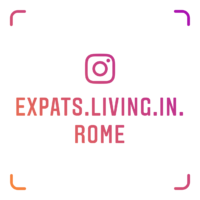 SUPER GREEN PASS IS REQUIRED TO ATTEND THIS EVENT!
• Please do not participate if you have symptoms of respiratory infections and / or fever and / or know that you have had contact with people with COVID-19 in the previous two weeks, nor of course if you are positive for COVID-19.
•  We have to take precautions, like socially distanced seating, cleanliness and follow the CDC and Italian government guidelines. Those that do not respect the guidelines will not be invited back.
---
---
Other services and resources through our network:
• Office aperitivo, drinks or dinners organized on our terrace
• Networking events
• Startup programs and free resources
• Free consultancy for startup
• Accountant services
• Immigration & Visa services
• Language exchange
• Language lessons
• Cooking classes
• Childcare
• Relocation services
• Event space or catered events rental
• International hosting services
---