Meet new people and enjoy playing Trivial game, we also have cards, puzzles, tabletop games. We welcome everyone whether you're a beginner or pro.  You  can bring your own games or just join a game.  The games we play range from simple card games to epic strategy games – there's something for everyone!
When: Friday 18th from 18:00 to 21:00  (There is also Social Vintage Market  till  21:00) 
Where: Community House Trastevere on  Via Portuense 104
Cost: €20 all you can eat + drinks.
How to participate? Send an email to: info@expatslivinginrome.com with confirmation. If you are attending the same day send a sms/whatsapp to Silvia +393495824500.  It's best to reserve your spot.
---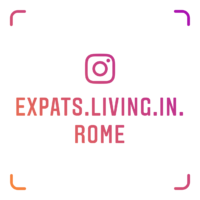 SUPER GREEN PASS IS REQUIRED TO ATTEND THIS EVENT!
• Please do not participate if you have symptoms of respiratory infections and / or fever and / or know that you have had contact with people with COVID-19 in the previous two weeks, nor of course if you are positive for COVID-19.
•  We have to take precautions, like socially distanced seating, cleanliness and follow the CDC and Italian government guidelines. Those that do not respect the guidelines will not be invited back.
---
---
Other services and resources through our network:
• Office aperitivo, drinks or dinners organized on our terrace
• Networking events
• Startup programs and free resources
• Free consultancy for startup
• Accountant services
• Immigration & Visa services
• Language exchange
• Language lessons
• Cooking classes
• Childcare
• Relocation services
• Event space or catered events rental
• International hosting services