Italy's popularity as a tourist destination has grown hugely over the last few decades. With its beautiful climate, romantic scenery and world-class food, it's one of the best countries in the world to visit. 
The ideal time to visit Italy can depend on what you want to see and do; however, the weather tends to be cooler in spring and autumn with smaller crowds, so these months can be an excellent time to visit. 
With so much to see and do across the country's picturesque countryside and cosmopolitan cities, it can be hard to squeeze everything into your itinerary. We've put together a guide on the best times to visit Italy to ensure you can fit everything in and plan your perfect Italian trip. 
1) See the Giro d'Italia up close
Whether you're a fan of bike races or simply enjoy cycling leisurely at the weekends, the chance to see one of the best cycling tours in the world should not be passed up. One of cycling's three "Grand Tours", the Giro d'Italia offers you the chance to see some of the biggest names in cycling. The road cycling race is held in May, with multiple stages hosted across a variety of cities throughout the various regions and cities in Italy. There's plenty of opportunities to see some of the stars in cycling across the event in 2020.
2) Enjoy the Venice Carnival 
Venice Carnival forms part of the celebrations taking place across two weeks leading up to Lent. One of the most famous carnivals in the world, it offers a unique opportunity to see century-old traditions that are still carried on today. Across the fortnight, the spectacle offers an intriguing opportunity to see a range of fancy dress, parties and a variety of masked and costumed people through the streets of Venice. 
3) Visit the Vatican at Easter
During March or April, depending on when Easter occurs, the eyes of the Roman Catholic world turn to the Vatican and Rome.
 A range of events and celebrations take place across the Easter weekend, so this is the perfect time to visit Rome and the Vatican if you wish to enjoy one of the most important times in the Christian calendar. The Pope delivers his annual Easter address from Saint Peter's Square surrounded by over 30,000 flowers. Join in the Easter celebrations and experience one of the most important periods of the Christian calendar.
4) Celebrate Republic Day
Each year on 2nd June, Italians celebrate "Festa Della Repubblica", or Republic Day. This marks the anniversary of the formation of Italy's modern republic, created after World War Two. Italians hold a range of parties and festivals showcasing the very best of Italian culture. Republic Day offers you a unique chance to see how Italy celebrates its history and join the festivities, whilst also giving you the opportunity to see the Italian Air Force's flyover, with its pilots displaying the Italian flag in the sky.
It all began back in 2010. We wanted to offer something that gave everyone the chance to travel Europe with fun-loving people and create memories that will last a life-time! Since then, we haven't looked back and simply love doing what we do. With our experierence, hard-work, and customer-focus, we promise you are in good hands!  If you're an out-going person who likes to meet new people and enjoys having fun whilst travelling to new places, then EuroTrip Adventures is the right company for you!
Look at these top picks:
1) Thanksgiving in Italy - from €189 a person
Date: 28th November- 30th November 2019
It's time to start making plans for Thanksgiving! Spend this holiday in an unforgettable way with EuroTrip Adventures: visit Venice, Pisa, Florence and Milan in 3 days !
https://www.eurotripadventures.com/tours/thanksgiving-in-italy/
2) Discover Ireland - from €339 a person
Date: 28th November – 2nd December 2019
See the Cliffs of Moher!
Enjoy a Guinness in Dublin!
Tick off another country and visit the capital city of Northern Ireland!
https://www.eurotripadventures.com/tours/discover-ireland-2/
3) Baltic Christmas Cruise - from €339 a person
Date: 21st December – 25th December 2019
Spend 5 days cruising around the Baltic Sea!
Check out the beautiful island, Suomenlima in Helsinki
Enter the most famous church "Savior on the Spilled Blood" in Russia!
Stroll through the medieval town and learn its haunting history in Tallinn Estonia!
https://www.eurotripadventures.com/tours/baltic-christmas-cruise/
4) Northern Lights Discovery - from €499 a person
Date: 13th  – 18th February 2020
Visit the Santa Clause village
Take a Husky ride and feed the Reindeers
Ride the snowmobile
Chase the Northern Lights
Get a 50€ discount voucher by inserting the promo code NORTHERNLIGHTS on the website when booking!
If you're living in Rome and want to get in on the local sports scene, then getting involved with the local football scene is the way to go. While there are plenty of other popular sports around the country, football – as you might expect – is king. And while some of the more northern Italian clubs tend to command the most attention (Juventus, most notably), there's plenty of good action in the Eternal City.
AS Roma and SS Lazio are both mainstays in Serie A (the top league in Italian football), and are both based in Rome. In fact, they even share a home base in Stadio Olimpico, a 70,000-plus seat venue that was first opened in the 1930s.
These two clubs make for a thriving local football scene, and below we've put together some information you'll need to fully enjoy it during your time in Rome.
How Can You Get Tickets?
Each football club's website sells tickets, and they each play 19 league matches at home every season (which runs August to May, save for the couple weeks off in the winter). There are also additional matches, between exhibitions and European competitions outside of league play. Often, there will be plenty of tickets available for general sale for less important matches, while the bigger occasions will be more challenging. If you're eyeing one of those occasions (perhaps when the two clubs play one another, when Juventus comes to town, or if a major club from another European league is visiting), you may have better luck finding a seat online via a third-party vendor like Viagogo or StubHub.
If you don't have tickets but still want more of a communal Roman football experience, it's worth noting that plenty of people watch at local sports bars as well. There are 12 screens at Four Green Fields, and up to 180 can fit in the bar so you have a good chance of being able to see the action. Or you can try the lively, Scottish-inspired Highlander's, close to the Vatican and often full of fans.
Can You Place Bets on the Action?
You may have noticed if you've watched from abroad that European football tends to have a fairly active betting component to it. Major bookmaking companies sponsor some of the clubs and make their presence known, and naturally, plenty of fans of the sport regularly place bets on both match and season-long outcomes.
If this is something that interests you, we'd note that online gambling is permitted in Italy, though you may find that an external site offers the most active listings. Some of the UK's free betting sites and the aforementioned big companies sponsoring clubs are often the most active not just regarding the British Premier League, but for all European football. So, in short, the answer is that yes, you can wager on the action – but you may have the easiest time of it via an international platform online.
It can be a fun way to attach yourself to a match, particularly if you don't have a developed rooting interest. Just be sure to be responsible about it!
Who Should You Root For?
Both Serie A football clubs in Rome have strong fan bases. Roma, though, is considered to be one of the most supported clubs in the world. So, if you want to join the masses, go for AS Roma; if you want the slightly alternative (but still popular) pick, take SS Lazio.
Theoretically you could cheer for both sides while you're living in Rome, even if to many Serie A supporters this would border on blasphemy. However, you'll need to choose sides when it comes time for the two clubs to square off. The Derby della Capitale, or Roma-Lazio rivalry, is considered one of the fiercest and most historic in Europe. In the 1920s, Mussolini forced several Italian football clubs to join together, aiming for national unity. This gave birth to Roma, but Lazio refused to join, essentially guaranteeing a deep-rooted rivalry.
If you're able to attend one of the two annual derby matches, be prepared. It can get heated, and on occasion there have even been physical altercations between opposing fans. Mind you, we'd still recommend attending one of these matches if you can, because they make for incredibly energetic football experiences. Just maybe don't be too loud about your support one way or the other unless you're confident you're among like-minded supporters! (And if you want a more logistical tip, avoid sitting right behind the goals, as that's where the most serious followers sit, and thus where things will get rowdiest.)
Hopefully with these tips and explanations in mind you feel prepared to enjoy the wonderful football scene in Rome!
---
Rome Rose Garden reopens on October 15th! You can visit and admire the autumn blooms of its more than 1,000 varieties of roses EVERY DAY from 8.30 to 18.00 and the ENTRANCE IS FREE!!!
The Rose garden is located within the walking distance from Circo Massimo metro station - Via di Valle Murcia, 6!
The park was established in 1931. Over 1100 varieties of roses are ready to bloom there, many of them gifts from countries around the world. It is one of the most prestigious botanical collections of roses in the world, which allows us to trace the history and evolution of the rose from antiquity to the present day. The cultivated specimens come from the Far East up to South Africa, from Old Europe up to New Zealand, passing through the Americas. There are primordial species (botanical roses) that date back to 40 million years ago, very precious and little known, together with ancient roses, all of great originality and beauty.
The Rome Rose Garden covers 10,000 m square and each section has rose varieties characteristic of, or grown in, the respective variety. The park also has an experimental section where new varieties of roses are tested for their suitability for public and private gardens in Italy.
The rose garden can be visited by people with disabilities. Small dogs are allowed on a leash.
For information and reservations, you can contact the Municipal Rose Garden directly by phone 06 574 6810 or by e-mail at rosetoromacapitale@comune.roma.it
Rome is one of the most popular cities in the world, welcoming between 7 and 10 million visitors every year. As a result, holidaying in Rome can be expensive unless you have some money-saving tricks up your sleeve. I lived there for almost two years, am a naturally cheap thrifty person and would like to share some tips on saving money in Italy's capital city.
Disclaimer: This post may contain affiliate links, at no extra cost to you. It means that I may receive a small percentage in commission if a purchase is made.
Sightseeing
There are plenty of fantastic free sites to enjoy in Rome! Iconic landmarks like the Pantheon, Teatro Marcello and St Peter's Basilica don't charge an entrance fee. People-watch in Piazza Navona and gaze at the Trevi fountain for as long as you like without paying a thing. Relax in Rome's beautiful parks, such as Villa Borghese, Parco degli Acquedotti and Villa Pamphili. Rent a bike or walk along the 2000-year old Via Appia Antica (which is dotted with catacombs, churches and ancient ruins). Visit Circo Massimo, a large outdoor space which hosted chariot races, events and games. Peek through Rome's secret keyhole for a special view of the Vatican. The keyhole creates an optical illusion, making the Vatican's dome appear much closer than it is.
Rome has over 900 churches spread across the city and the vast majority are free to enter. I love to sit down and soak up the ambiance, enjoying the stunning interiors, stained glass windows and countless statues and sculptures. They also offer a cool respite from the hot summer temperatures. I particularly recommend Basilica of Santa Maria del Popolo, Santa Maria Maggiore, Santa Maria Sopra Minerva,  St. Clement's Basilica, San Pietro in Vincoli and Santa Maria Trastevere.
Instead of paying for organized tours, why not download an audio guide that you can listen to at your own pace, while you explore the Eternal City? Rick Steves is so passionate about travelling and exploring new places, and you can download his free audio guides here. He has ten audio guides for Rome, including the Vatican museums, Colosseum, Roman Forum, Jewish Ghetto and Trastevere neighbourhood.
I recommend buying a combined ticket for the Colosseum, Roman Forum and Palatine Hill; an adult's ticket costs €12 (€7.50 for concessions) and grants entry over two consecutive days. Some people are eligible for free entry to the Colosseum & Roman Forum. Visit this website for more information and remember to bring whatever identification or paperwork you need to get your discount.
On the last Sunday of the month, many of Rome's top sights are free entry including the Vatican, the Colosseum, the Roman Forum, the Borghese Gallery, the Roman Forum, Terme di Caracalla and the National Gallery of Modern Art. You can find the full list of museums here.
Most people pay to climb to the top of St Peter's Dome, or take the lift up the Vittorio Emanuele II Monument in Piazza Venezia. However, you can enjoy wonderful viewpoints for free from Terrazza del Gianicolo, situated between the Vatican and Trastevere. Aventine Hill and Pincian Hill also offer stunning views of the city.
Food
Rome is absolutely bursting with fantastic eateries serving up some of the best Italian food you will ever eat. The Lazio region (where Rome is located) has some of its own unique specialties that you should try to sample while you're there. Unfortunately, as with many popular cities, there are also lots of tourist traps to avoid. For tips on dining really well when you're on holiday (wherever you are), check out this blog post!
One of the first ways you will save money eating out is by not tipping. Yes, you read that correctly! In Rome, it is not customary or mandatory to tip. A service charge is often included on the bill (it's called coperto). Romans will either just pay the bill & coperto, or add a few euros on top if they had particularly good service.
Instead of having a full sit-down meal, go for aperitivo! Aperitivo is a great way to save money: you pay for a regularly priced beer, cocktail or glass of wine, and then have access to food provided by the bar or restaurant. Sometimes the food includes slices of pizza, small sandwiches or pasta, but most of the time it's an elaborate buffet. You can fill your plate more than once, so it can be a very affordable dinner option. Some of my favourite aperitivos include Doppiozero, Meeting Place, Analemma, Freni e Frizioni and Gusto.
If you're renting an apartment with a kitchen, why not cook some meals at home? This way you can save money and create some dishes using authentic Italian ingredients. There are lots of open-air markets across the city; two of my favourites at Mercato Testaccio and Nuovo Mercato Esquilino. You might even spot some fruit or vegetables you've never seen or tried before!
Rome has a great selection of street food to enjoy on the go, which can save you money by not paying for sit-down table service. You can enjoy slices of pizza (Roman style is with the thin crust) or supplì (deep-fried rice balls filled with cheese, meat or ragù sauce). Make it your mission to try a trapazzino as well (multiple locations across Rome). Trapazzini are warm pizza pockets, with the most delicious fillings. My absolute favourite is Pollo alla Cacciatora (chicken cacciatore style), but the Parmigiana di Melanzane (eggplant/aubergine parmigiana) and Polpette al sugo (meatballs in sauce) are also sublime.
So how does it work ordering at the bar? Usually you order and pay at the till area and then are given a paper receipt to take to the bar area. Other cafes will let you order and pay for your drinks at the bar. Just watch what others are doing before you. Along with espresso, you can get different types of coffee like cappuccino, macchiato or caffe shakerato (iced coffee). Bars often have orange juice and other soft drinks as well. All drinks are served unsweetened but there are sugar sachets on the counter.I'm sure you'll want to get a cup of coffee (or ten!) while you're in home. Cafes are known as 'bars' in Italy (and coffee is known as 'caffé'. Confusing!). Save money by standing at the bar, in front of the baristas, instead of sitting down at a table. Prices are set at the bar; locals pay between 80 cents and €1.50 for an espresso. However cafes can set their own prices for table service. I've heard some horror stories, such as tourists paying €8 for an espresso just because they sat down to drink it. Apparently, a coffee in eyesight of the Pantheon can cost €18 per cup(!). Ridiculous!
When dining in restaurants, consider ordering the house wine. Unlike some countries, house wine in Italy (vino della casa) tastes good and is affordable. It is served in carafes – either as a half litre (mezzo litro) or full litre (litro) – and usually costs €8-10.
All across Rome, you can find taps dispensing fresh, clean water. Affectionately known as nasoni ("big noses", due to their shape), these taps are connected to Rome's aqueducts and run deep under the ground so the water is always refreshingly cold. There is really no need to buy plastic water bottles in Rome, bring a reusable one and fill up as you go. I have this insulated one which keeps my water cold for hours.
Coffee isn't a beverage in Italy - it's a religion. Just order an espresso at any given bar and you'll get a glimpse of everyday life and current affairs in Italy. But where can you find the best coffee in Rome? It's hard to get a bad cup of coffee in the Eternal City, but with these top picks, you definitely can't go wrong.
Before we start, let's get the basics straight so you won't feel like a lost tourist when you order your first Roman coffee. First of all, Italians usually don't sit down to drink their espresso, but sip it at the counter, while standing up. The whole process of ordering, paying and drinking usually doesn't take more than five minutes and will cost you as little as one euro. If you prefer to sip your coffee while sitting down, of course you can do so, but be aware that a lot of bars will charge more for that.
A normal coffee in Italy is a short, black coffee (an espresso). If you order a caffè, this is what you'll get. A bigger cup of black coffee is what Italians call caffè Americano (but most times this is just espresso with hot water, not filter coffee). You can also go for a cappuccino, but only in the morning: Italians drink this for breakfast and are horrified at the thought of having milk after lunchtime (they believe it interferes with the digestion). Caffè macchiato is an espresso with a little bit of milk on top (more accepted after lunch) while caffè shakerato is a cold, shaken espresso with ice.
1. Sant'Eustachio
This tourist hotspot is always crowded, but there's a good reason for that: they are said to have the best coffee in Rome. Its interior is the perfect example of a classical Roman bar: small, not too fancy and decorated in different shades of brown. The owners get their beans from Maya descendants in Brazil. Be sure to try the Gran Caffè, their famous specialty with its secret recipe. The original includes a little bit of brown sugar: if you prefer it without, be sure to tell the barista beforehand. The stand, don't sit rule really applies here: a Gran Caffè costs €2,90 at the counter but almost double the price when you decide to sit on the outside terrace.
2. Antico Caffè Greco
This classic bar and restaurant is a place you should visit for the coffee, but even more so for its entourage. Located right next to the Spanish Steps, it's one of the oldest cafes in Europe and the favourite spot of many famous artists, writers, and philosophers throughout history (amongst others Goethe, Andersen, and Keats). Decorated in a classical, Belle Epoque style and with many beautiful paintings, it's a real treat to have an espresso here. The only downside? A normal caffè in the sitting area will cost you 6 euros (so if you're on a budget, be sure to stand at the bar).
3. Faro – Luminari del Caffè
Looking for a place to sip coffee in a more modern atmosphere? Faro is Rome's self-declared first specialty coffee shop and a welcome change from the typical, Italian bar. Its contemporary and laid-back interior will make you feel right at home; in fact, this is one of the few coffee spots in Rome where you can easily spend a few hours. They have plenty of options for coffee lovers, from AeroPress to syphon and from their house blend to some very special roastings.
4. Tram Depot
This trendy coffee shop (and aperitivo spot) in Testaccio is only open during the warmer months, but if you happen to be there in spring or summer, don't forget to drop by: it's one of our favourite places for a cappuccino. The bar is made out of a vintage tram carriage and besides your regular Italian espresso, they offer several dripper and syphon coffees. Sit down (this relaxed spot is perfect for that) in one of the swings and enjoy your drink.
5. Chiostro del Bramante's Café Bistrot
This oasis of tranquility in the middle of Rome's busy city center is pretty well hidden: it's located on the courtyard of the Cloister of Bramante, an impressive piece of Renaissance architecture where regularly changing exhibitions of modern art are on display. Just enter the cloister and continue to the first floor to find the bar. They offer a great regular coffee as well as cocktails including espresso. On colder days you can sit inside their modern bar or restaurant area, but when the temperature permits it, it's a great idea to order inside the bar and take your coffee to the outside tables under the arcades, looking out over the cloister's courtyard.
Kenny Dunn
Kenny's love for European cuisine was sparked after moving to Rome in 2009. He fell in love with the city's backstreet eateries, and even more with the people and stories behind each dish. Now he's turned his passion into food tours, so Eating Europe guests can also share a taste of local life.
We offer private 1 to 1 or private group lessons in Italian, Spanish, French, German & English.
Our teachers are qualified and native speakers. Duration, frequency and hours of the course are entirely up to the students. Lessons are customized to students' needs, skills and background.
If you want to learn business, everyday language skills, comprehension, build vocabulary or go shopping while learning, our courses are perfect for you! WE make Learning fun and easy!
Lessons are flexible and can be adapted to different necessities or special requests. Individual classes are also useful also for those students who want to deepen specific topics. Learning a language is also learning a new culture!
Private lessons can also be taken as a support to group lessons in order to speed up and improve the quality of the learning process.
Private 1 to 1 for 1 person
15 hours - €570
20 hours - €684 - Save 10%
25 hours - €808 - Save 15%
Enrolment fee:  €60
---
Group lessons for 2 to 5 people
15 hours - €675.00
20 hours - €810.00 -  Save 10%
25 hours - €956.00 -  Save 15%
Enrolment fee:  €100 per student
Send us an email lessons@expatslivinginrome.com  and set up your free try lessons today!
FAO interns, Religious, Erasmus and Au Pair students, are entitled to a discounts all year long. Discounts during promotions do not apply. Promotions are for everyone. 
---
Something is wrong.

Instagram token error.
Last Updated 5/9/19
If all roads lead to Rome, it's no wonder you got here.  Now that you've arrived, which parts of the city would you like to roam?  How will you get there?
Perhaps you are new and still scratching your head on how to get around the city?  Here are our up-to-date transit tips on how you can move like the Romans do: 
The basics of public transport
Bus, tram, and metro rides are accessed from the same single use, one-way ticket, cost 1.5 euros and are valid for up to 90 minutes upon validation.  They can be used in conjunction with one another if your commute requires more than one transit type. They can be acquired through a "biglietteria" ticket machine, like the one featured in this photo, yet oftentimes these machines are nowhere to be found at bus and tram stops.
In which case, the tickets must be purchased from the nearest bar, newsstand, or "tabacchi" shop.  It's important to note that they cannot be purchased on buses or trams, so it's an excellent idea to carry spare tickets for evening time commutes, when you'll find these shops are closed.  
After meticulous digging around undiscovered ruins, the metro system has now expanded to 3 lines, which run from 5:30 to 23:30 Sunday through Friday and until 00:30 on Saturdays.  You may encounter a 15 minute window after scheduled closing times, but this is unofficial information and not to be relied on. The metro is the most efficient public transport, as trains on the A and B line, with the exception of the Jonio track, average 5 minute waiting times.
Tram and bus lines change to nighttime routes at midnight.  It is highly recommended to have a competent navigation application downloaded on your smartphone with a battery reserve, to help you navigate the best route(s) just before and during these shift changes.  (In theory, buses should pass every 20 minutes, however it is not uncommon for buses to neglect passing through  23:30 to 00:00.) Either way, you'll want that navigation application to track your bus stop, if you're not familiar with it.  Most buses don't notify the names of the next approaching stop.
One-way single tickets are for tourists and for those who don't frequently use public transport.  Monthly and annual public transport passes are much more cost efficient, locking in a set rate for unlimited use of the metro, buses, trams, and regional trains within the perimeter of the city of Rome.  They can be purchased and recharged at most tabacchi shops.  
Regional trains offer their own unique accessways to select areas of the city and are included in the monthly/annual public transport passes.  Single use, one-way tickets can be applied to train rides, however they are slightly cheaper at 1 euro, when purchased at a train station biglietteria.  Trains pass every 20-30 minutes from 6:30-00:10.
We've compiled the best transportation apps…
To navigate- Everyone is familiar with the user-friendly Google Maps, which works quite efficiently in the city of Rome.  For ever so slightly more accurate timing on bus arrivals we recommend Muoversi or Moovit, which include a few extra search options.  ATAC is the official site/application for Rome's public transportation service and we do not recommend it for accuracy and user-friendliness.  Waze is growing in popularity and along with Google Maps, offers an additional feature for drivers navigating around the restricted (ZTL) driving areas of the city center, when programmed under its settings.
FREE NOW (formerly My Taxi)- This connects you to Radio Taxi, Rome's largest taxi service, and will allow electronic payment via credit card or Paypal.  Why we recommend it… you can track your route from point A to B using the app to verify the taxi isn't taking you for an extra spin around the block, another tactic Rome's taxi drivers will use to hike up the meter when transporting foreigners.  Don't be fooled by its name, it's not free in price, nor is it accessible at all times of day. (When taking a taxi in general, be aware that taxi rates are mandated by the city of Rome and all taxi drivers are "freelancers" who own their cabs, so be cautious of being scammed for higher fares.)  An alternative taxi application could be…
IT Taxi- This app is secondary in popularity, however it sometimes works as a suitable alternative when no taxis are available through FREE NOW.  There seems to be no noticeable difference in price.
Uber- Uber is available in Rome, but limited to uberx, uberlux, and ubervan.  They can mostly be found in and around the city center. Uber fares are generally not a cheaper alternative to the taxi, but can be slightly less expensive and available after hours.  Again, you can track your route using this application.
Scooterino- This is a fun way to travel around Rome when you are riding solo with no baggage.  Rome by motorbike is an incredible experience! Keep in mind this is a relatively slower service, so pickup times are lengthier than the taxi option, while the demand for drivers and users increase… Expect cheaper fares!
Car2go- This is an hourly car rental service which allows you to sign up online with a valid Italian or foreign driver's license and geotracks available cars around the city, accessing them with a door code.  You can reserve an available vehicle for up to 15 minutes before retrieving it and leave it anywhere in the city where there's legal parking. Sheer convenience!
Ecooltra- Here is the scooter sharing version of the Car2go app, allowing its users to temporarily rent scooters.  It limits parking them within a geofenced area of the city.
Getting to the airports…
Taxi- For those with heavy luggage desiring a stress free, on -time ride, this is your easiest option, but not your cheapest.  It is recommended to pre-order your ride and pre-negotiate your fare, instead of relying on the meter. Be wary of taxi cab drivers and their inclination to overcharge tourists and foreigners alike.  If you live within the walls of Rome, you should be paying no more than 50 euros for a ride to the airports, this is actually written on the side of most taxis. Read more about the city mandated taxi fares here.
If there are two or more of you traveling to the airport, our recommendation is to use Rome Cab Transfer as the most cost efficient, most convenient way to transport yourself in groups of up to 8 people.
Airport Shuttle- the second most convenient form of transport to both airports, you must prearrange for your location pickup online .The cost is 25 euros.
Trains- Trains depart every half hour from Termini station to Fiumicino airport, via the Leonardo Express for 14 euros.  Direct regional trains to Fiumicino take off every 30 minutes from Ostiense, Trastevere and Tiburtina stations for 8-14 euros.  Train schedules are available online.  
Buses- The bus service to both airports is available through Terravision, for as little as 6 euros a ride.  You can view the schedule and pre-book online.  Pre-booking comes highly recommended using this method.  They do accept cash in person, however in times of high volume, you may have to wait for the next available bus to arrive.  If your time is limited and you have not reserved your space and arrived on time, then you may consider alternative options.
*The fine print is right here in bold...Please keep in mind that this information may be invalidated on the day of a Roman reality we call…
Sciopero- The Italian word for "strike".  Public transportation strikes are a reoccurring conundrum in Rome and we won't try offer an explanation as to why.  They typically occur at minimum, once a month, mostly on Fridays, yet they're difficult to pattern … You can find more information on their inconsistencies through the official ATAC website or local websites such as Romatoday.it or Comuneroma.it.  The operation hours of the metro lines are limited on these days, along with the availability of certain bus/tram/train lines.  In the worst case scenario, the strike can follow you all the way to the airport, limiting or cancelling the take-off of flights, though this is a rare recurrence.
Driving in Rome…
 If you're brave enough to step behind the wheel of a car or motorbike, we caution you to consider Rome's air pollution vehicular restrictions.  Here is the official website of the city's transportation department and a link to our recent blog post.
Happy roaming!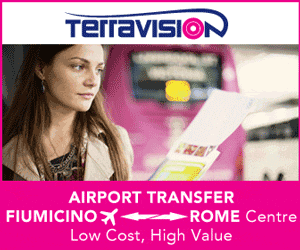 With more than 2,700 acres of green spaces, magnificent architecture, rich culture and fascinating  history, it's no wonder why Rome is a truly enticing destination for expats. Famous for its gastronomical delights, it offers plenty of healthy and delicious food options for expats to test and help them to maintain a healthy and balanced diet while living there.
Healthy food options
When you think of Italian cuisine, your mind may initially flicker to delicious images of pizza and pasta, but there are plenty of other, healthier options to be found in the glorious city of Rome. At winter, for example, "common dishes include soup with pasta and legumes, like chickpeas or beans, perfect for  vegetarians and vegans, and a great nutritious meal filled with proteins" says Chiara Marocco, Nutritionist for Doctors in Italy.
In the warmer months, however, soups are substituted with cold dishes. Pasta, a well-loved Italian staple food, is often served cold, like the traditional Roman "pasta alla checca with fresh tomato, mozzarella and basil leaves, perfect as a main course and ideal for vegetarians. A great alternative, loved by kids and gluten free, is oven baked tomatoes filled with rice, served with baked potatoes" continues Marocco.
When exploring the stunning city in the sweltering summer months, it can be wise to stop every now and then for a refreshing light snack. You could grab a gratta checcaro (grinded ice with fruit) from a local kiosk or bar. This cold dessert originated from Rome is a popular and healthy light option. Another place to find summer-time favourites according to Marocco, "is the cocomeraro, selling fresh fruit cut into portions, usually watermelon, cantaloupe and other delicious summer fruits, rich in water and minerals". This light snack is perfect for a summer pick-me-up while strolling around in awe of  the many historical sights Rome has to offer.
If you're a meat-lover, you may enjoy the authentic Roman dish, coda alla vaccinara, an oxtail and tripe stew made with the leanest parts of the meat, and cooked in a tomato and celery sauce. "Tripe is a very light meal in terms of calories, and in its Roman version, with tomato and mint with pecorino cheese, it's a very good option for a substantial meal without many calories" says Marocco.
Those who prefer fish should also try the "endive and anchovies savoury pie, rich in omega 3 - the good fats - and low in calories" adds Marocco. Vegetarians and veggie lovers may be happy to notice that artichokes are the king of the table during their season, and can be prepared in many different ways, like alla romana with a bit of oil, mint and garlic, or cooked with fava beans, peas and lettuce.
Traditional must-tries
While some of these may not be the healthiest option, it's almost impossible to live in Rome without trying some of the local favourites. Introducing, her majesty the carbonara – a savoury and creamy pasta dish with egg, pecorino, black pepper and jowl bacon. "Pay attention to imitations, if there is cream in it, it's not carbonara!" warns Marocco. Another landmark dish in Rome, and very hard to find elsewhere in Italy, is pasta cacio e pepe, a spaghetti dish made with melted cheese and mixed with black pepper – an absolute must try.
When it comes to starters, Rome knows how to impress with their pan-fried entrees. From supplì, a delicious croquette made of rice and filled with mozzarella cheese, to baccalà the salted codfish fillet. Street food is also a temptation not to be resisted. A common find in Rome is the pizza al taglio, a flat pizza cut in squares with all manner of toppings. You'll find it everywhere and at all times and it will always be hard to resist, but as long as you avoid over-indulging in these delicious treats, you'll easily maintain a healthy and balanced diet.
Green spaces
The great city of Rome offers more than 2,700 acres of green areas to take advantage of, and 20% of those spaces are historical heritage sites, rich with ancient beauty. Marocco adds that because "Rome is built on seven hills, many of these historic locations offer countless stairs and hills which are perfect for toning thighs and glutes".  Many city parks where you'll find running routes, and outdoor exercise facilities, originate from the country estate of noble Roman families and are named after them.
One such place is Villa Borghese, which the most central and famous park in Rome, named after the Borghese family. Situated near the Trevi Fountain, the Pantheon, and Piazza del Popolo, the park attracts both runners seeking a scenic route, and tourists looking to take in the city's rich history.  In the spring and summer seasons, you'll also find fitness classes and groups including Yoga, Tai Chi and Qi Gong courses.
Another park where you'll find plenty of exercise opportunities is Villa Doria Pamphilj, the city's largest public park, spanning approximately 454 acres. A haven for runners, this Villa offers a variety of running routes including hilly inclines, adding intensity to your run. Guided bicycle tours and trekking groups are available during spring and summer, a great way to explore the vast landscape of the park.
While these are only a chosen few, there are many other parks and Villas that are sprinkled throughout the city, so no matter where you live, it's always easy to find an area close to you.  After all, it is truly a wonderful way to workout surrounded by nature, fountains and statues that characterise so many of Rome's beautiful areas of green.
Access to healthcare
Taking care of your health when moving to a new country is an essential part of ensuring you maintain a healthy and happy lifestyle, which is why keeping well-informed about the country's healthcare system is important. Italy's national health service, known as Servizio Sanitario Nationale (SSN) offers low-cost or free healthcare to citizens and residents. "Italian law recognizes health as a fundamental right and anyone present in Italy is entitled to a form of healthcare. Expats in Rome can register with the national health service which allows them to access primary care at very low fees, with many services free of charge" says Francesco-Maria Serino, medical director of Doctors in Italy.
Like many healthcare systems across the globe, Italy's health service does come with its downsides.
Serino adds that expats may experience language barriers: "when choosing your family doctor, there is no way to know in advance if he or she speaks English. You may find that some Italian doctors do not speak English fluently and find it hard to understand spoken English". There are  however,  private healthcare options you could look into, and associations available where you can find English-speaking doctors. "Waiting times can also be an issue" says Serino, which is why it may be worth looking into global health insurance options to avoid long waiting times and ensure you can access high-quality facilities and services.
Whether it's through accessing high quality healthcare, taking advantage of the city's beautiful green spaces, or sampling Rome's delicious cuisine, there are many ways expats can maintain a healthy and happy lifestyle while living in Rome. Be sure to wander through the historic streets and sample all the delightful delicacies Rome has to offer to truly experience and immerse yourself in the city's culture. Besides, enjoying Roman sweets and treats in moderation is all a part of keeping a balanced diet!
Today with legal assistance we discuss the matter of Italian citizenship.
ITALIAN CITIZENSHIP CAN BE ACQUIRED IN ONE OF THE FOLLOWING WAYS (Law No. 91/1992):
1) CITIZENSHIP AS A RESULT OF ITALIAN PARENTS/ANCESTORS ("ius sanguinis")
A person acquires Italian citizenship when born of a father, a mother who are Italian citizens or whose ancestors (there are no limits of generations) are Italian citizens. Hence the principle of ius sanguinis - already enshrined in the previous legislation - is reaffirmed as a key principle for the acquisition of citizenship, while the ius soli remains an exceptional and residual case.
2) CITIZENSHIP GRANTED TO PERSONS BORN ON ITALIAN SOIL  ("ius soli")
Italian citizenship is granted to:
- the subjects  born on Italian soil whose parents are unknown, stateless or cannot pass on their citizenship to their children according to the laws of the State of which they are citizens;
- the children of unknown parentage found abandoned on Italian soil, whose citizenship is impossible to ascertain.
3) ACQUISITION OF CITIZENSHIP WHEN MINORS
Law attaches particular importance to the acquisition of citizenship when minors as a result of:
-judicial ruling on  paternity / maternity (a minor who is recognized by an Italian citizen to be of Italian parentage or is declared to be of Italian parentage through a judiciary ruling on paternity / maternity;
-adoption;
-parent' s naturalization (the minor children of those who acquire or reacquire Italian citizenship, when living together with them, shall acquire Italian citizenship, but, after coming of legal age, they can renounce it, if in possession of other citizenship).

4) ACQUISITION BY CLAIM (article 4 of Law No. 91/92)
- A person whose father, mother or whose ascendants in a direct line of second degree were born Italians can acquire citizenship by claim: a) if he/she serves in the military for the Italian State; b) if he/she works as a public employer for the Italian State, also abroad; c) if, at the age of 18, he/she has resided legally in Italy for at least two years.
- A person who is born in Italy and has resided legally in Italy without interruption until the age of 18 can become an Italian citizen upon request before the age of 19.
5) CITIZENSHIP BY MARRIAGE TO AN ITALIAN CITIZEN OR BY CIVIL PARTNERSHIP 
The foreign spouse can acquire Italian citizenship upon request, if the following requirements are met:
- in Italy: two years of legal residence after marriage;
- abroad: three years after marriage.
These terms are halved, for example, if the subjects have children.
6) ACQUISITION BY RESIDENCE
As a general rule, for non-EU foreigners, legal residence on the territory of the Italian State for at least 10 years is required, but there are many cases for which the period of residence required is lower:
- 3 years of legal residence for the foreigners whose father, mother or any of the ascendants in a direct line of second degree were Italians by birth or for the foreigners born in Italy and residing there;
- 4 years for the citizen of an EU Member State;
- 5 years of legal residence following adoption for the foreigners of legal age, or following the recognition of status for stateless people or political refugees.
7) GRANTING OF ITALIAN CITIZENSHIPS PURSUANT TO SPECIAL MERITS
To foreigners who rendered eminent services to Italy, or when there is an exceptional interest of the State.
The starting of the procedure does not require an initiative of the subject concerned, but requires a proposal made by bodies, organizations, public personalities, associations, etc. proving a thorough assessment of the existence of the requirements established by law.
8) GRANTING OF ITALIAN CITIZENSHIPS PURSUANT TO SPECIAL LAWS (Law No. 379 of December 14, 2000)
The declaration designed to obtain Italian citizenship for the persons born and formerly living in the territories of the former Austro-Hungarian Empire and their descendants, pursuant to Law 379/2000, could be made by December 20, 2010 to the Italian consular authorities, if the applicant was living abroad, or to the Civil Status Registrar of the Municipality, if the applicant was living in Italy.
Fore more information contact us at legal@expatslivinginrome.com
---