USEFUL EMERGENCY NUMBERS FOR ROME
Posted on March 25th, 2017
---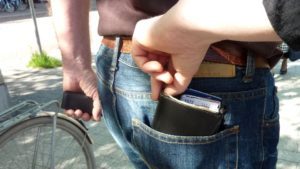 Remember to be safe in Rome and even walking with your bag on your shoulder can be an invite for thieves to grab your bag and run!!
112 NUE – Emergency Telephone Number
Traffic wardens 0667691
Finance Police 117
Central Police Station 0646861
Lost property on bus or tram 06 67693214
Lost or Stolen Passport
Everyone know how bad the theft in Rome is with gypsies pickpocketing you. constantly watching over our bag on public transport. We recommend you take a copy of your passport and keep it in a safe place. Losing anything isn't fun and losing your passport will cost you time and money. Don't ruin your holiday just keep it safe where you are staying and carry a copy. Obtaining an emergency travel document can take several days.  You may need to obtain a police report, get new passport photos, but first contact your Embassy. If you lost more than your passport, call your credit cards first numbers below; and then report your passport.
THEFT OF BANK OR CREDIT CARD
The card should be immediately blocked by telephoning:
Bancomat: tel. 800822056
American Express: tel. 0672282
Diner's Club: tel. 800864064
Cartasì Mastercard Visa: tel. 800151616
Cariplo Cartamoneta (Mastercard Visa): tel. 800825099
Bank Americard (Mastercard Visa): tel. 800821001
---
---