We invite you to shop at our Social-Vintage Market. You will be able to meet other expats new in town that also arrived with only 1 or 2 suitcases. We have lots of nice shoes and scarfs and a variety of things from Brenda's closet.  Brenda was an expat living in Rome for 50 years. She was from the UK and married Vincenzo an Italian man. They wanted to have children and weren't able to and traveled the world instead. She was a school teacher in Rome at St. George's and dressed herself with customized, tailored clothing and she kept her thing nicely preserved.  She passed on and some of her things are looking for a new home.
You will also find many different sizes because some Expats that would like to sell or give-a-way their things. If you have something to sell or give-away contact us at [email protected] 
We have lots of FREE ITEMS – Everything must go by April 20th!
We are offering a hot or cold drink while you decide what's the best fit for you! We also have some free things and when you come ask where to find them.
When:
Wednesdays April 6th, 13th & 20th  from 10:00 to 21:00

Where: Community House Trastevere on  Via Portuense 104  ( Send an email to confirm time and get full address details to reach us)

How to participate? Send an email to: [email protected] with confirmation. If you are attending the same day send a sms/whatsapp to Silvia +393495824500.
---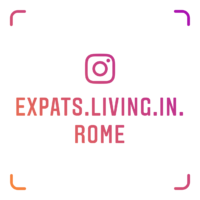 SUPER GREEN PASS IS REQUIRED TO ATTEND THIS EVENT!

• Please do not participate if you have symptoms of respiratory infections and / or fever and / or know that you have had contact with people with COVID-19 in the previous two weeks, nor of course if you are positive for COVID-19.

•  We have to take precautions, like socially distanced seating, cleanliness and follow the CDC and Italian government guidelines. Those that do not respect the guidelines will not be invited back.
---
Other services and resources through our network:
• Office aperitivo, drinks or dinners organized on our terrace
• Networking events
• Startup programs and free resources
• Free consultancy for startup
• Accountant services
• Immigration & Visa services
• Language exchange
• Language lessons
• Cooking classes
• Childcare
• Relocation services
• Event space or catered events rental
• International hosting services