Moving to a new city in Italy can be a wonderful experience, but finding a rental property can be challenging, especially for expats. Unfortunately, rental scams are common in Italy, and falling victim to one can leave you without a place to live and a lot of frustration. In this article, we'll provide you with some essential tips and warning signs to help you avoid rental scams and ensure that you find a legitimate rental property in Italy.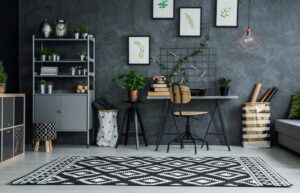 1. Insist on Seeing the Property in Person
If a landlord refuses to meet with you in person or provide you with a real-time video walkthrough of the rental, it's a warning sign that the property may not exist. A trustworthy landlord will want to meet with you to build trust, and if they're unable to do so, you should be cautious.
2. Be Cautious of Properties "Available Immediately"

Scammers know that people often need a place to live quickly, and they will try to take advantage of this. Be careful when dealing with properties that are available immediately, as this can be a sign of a scam or an unorganized landlord.
If you are in the unfortunate position of needing a place immediately, be extra careful. Properties that are available right away can be scams or the sign of a disorganized landlord.
3. Beware of Upfront Payments!
If a landlord asks for rent or a security deposit before you've signed a lease or had a chance to meet with them, it's a warning sign that they may be trying to scam you. Scammers may claim to live overseas and ask you to wire them money in exchange for keys.
Remember that anyone who doesn't live near the rental itself should have someone, such as a property manager or realtor, who lives in the area and can manage the rental.
4. If It Seems Too Good to Be True, It Probably Is
A rental property that is priced significantly below the market rate in your area should be a warning sign. Such properties can be a "bait and switch" situation, where the owner uses a low rent price to lure in potential renters before suddenly taking the listing off the market.
So how can you determine if  the rental is fair market value and not a scam? You should always do your own research on rent prices for units of comparable location, size, and amenities to get a good idea of what rentals in a certain area are being rented for.
5. Watch for Typos, Poor Grammar, or No Price in the Listing
Landlords or property managers will take the time to write a decent listing and proofread it, too. If you come across a rental listing that is full of typos, has poor grammar, or lacks a price, it's likely created by a scammer. Be wary of individuals who send you a PM without sharing the rental details publicly.
In conclusion, rental scams are prevalent in Italy, but with the right knowledge and caution, you can protect yourself from being scammed. Always insist on seeing the property in person or a real-time video walkthrough, be cautious of properties available immediately, beware of upfront payments, be wary of rental prices that seem too good to be true, and watch for typos, poor grammar, or no price in the listing. By following these tips, you can avoid rental scams and find a legitimate rental property in Italy.
If you're looking for a room or apartment in Italy, consider using reputable websites like Spotahome, immobiliare.it, idealista.it, or casa.it. If you're not in Italy and need someone to check the property for you, our team can send a local expert to verify the property's legitimacy for a fee.
We do not search for apartments or rooms for you. You would have to find the rental yourself and then we can verify your rental for a fee.
If you are looking for a room or apartment take a look at these groups on Facebook: Rooms & Apartments for Rent in Rome &  Expats in Rome Noticeboard
Try these sites:
Spotahome -Promocode EXPATS15 and get 15% Spotahome bookings
www.immobiliare.it
www.idealista.it
www.casa.it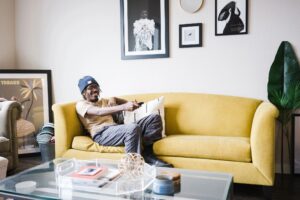 Subscribe to our newsletter and get legal advice with us to ensure a smooth rental experience.
Send us an Email at [email protected] to schedule a free call with us!
---
Other services and resources through our network:
• All relocation services: Immigration, Citizenship & Visas
• Startup programs and free resources
• Free consultancy for startup
• Networking events
• Language exchange &Language lessons
• Property search and purchase assistance
• International hosting services
---
Rome is a city with countless things to see and do, but sometimes the best experiences are the ones that are a little off the beaten path. Here are five lesser-known things to do in Rome that are perfect for a group of friends that you will meet on your way! Visit the Catacombs […]
It's Not always easy being new to town, and looking for housing! Where to live? Is it legit? Public transport convenience.. and more on your mind! We hope our tips will help you find accommodations.
---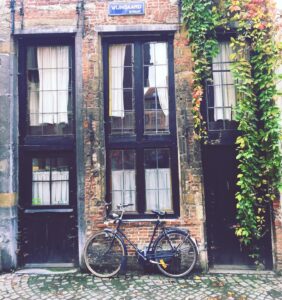 Cheap housing does not exist in Rome, especially if you want to live close to the city center. The average room costs from €400.00 – €550.00, that is in a shared apartment with others and without a private bathroom.  We suggest if not here yet and looking for a room, try to book a short term rental if possible so that you have time to find a place. Ask if you can extend the stay.
Where can you find a short or long term rental? 
Check our Facebook group posts Rooms & Apartments for Rent in Rome or Expats in Rome Noticeboard.
There are also some listings on our website, check them out here.
Try airbnb to be safe. Write the host on airbnb before booking and ask if you are able to extend the rental if needed.  If you are not a member of airbnb you can get a discount here. 
Which bills are included and which are not?
Electricity is not included for a reason. Expats usually, and especially from North America do NOT realize how expensive it is to take a shower everyday, leave the A/C or heat on while not home. Electricity bills can make your wallet lighter in no time. If you are paying for your own electricity look at the meter and find out how you used by taking down the reading on the meter and call it in before each billing cycle. This will help not getting a big bill by over usage! Even when you do try to save electricity by shutting things off while not home, the bill still can be pricey. Do you laundry on express cycle which is about 30 to 60 minute wash. Come on the washers as so small do you really think it takes 2 to 3 hours to wash them?
Do you need residency?
Ask before you move in if you can take up residency. Most homeowners are not willing to do this for renters because they are not paying their taxes. Why wouldn't that surprise us? If you are a not an Italian speaker and you are about to sign an Italian contract you must follow this piece of advice by Legal Assistance. 
Doorman? If you can find housing with a doorman that would be great. Not every building has one and definitely helps getting your packages and mail. Did you know some ebay and Amazon sellers refuse to ship to Italy? Why? Packages are always being lost or should we say STOLEN?
You might see advertising for Rooms close to FAO, well connected and only 2km away!!! Use google maps, search the person's email as well. There are many scams in Rome for rooms, and If you do find a room negotiate the price. Most Italians think that Expats can afford to pay more.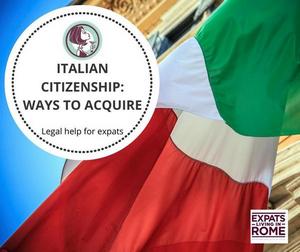 If you do want to find housing near FAO, then you can try these locations that are relatively close: San Giovanni, Piazza Tuscolo, Re di Roma, Colosseo, Labicana, Trastevere, Testaccio and Piramide. 
If you are looking for cheap housing but not too far from the center try Pigneto & San Giovanni which have become a trendy place to hang out. There is also San Lorenzo which is known more among university students and artists district.
Most anything can be found on google or facebook as long as you search for room for rent. Craigslist can be a trick. If you do use Craigslist make sure you search the email or images on the net. Do NOT send money before you are here unless it is a rental agency or trusted friend or contact.
If you find yourself in a situation where you'd like to get legal help, you can always reach out to [email protected] and get a consultation!
If you don't want to stress out and willing to hire someone who'd do a house search, utility bills transfer, obtaining a residency, and anything that could ease your process of relocation for you – contact R-Home Relocation & Services.
Good luck!
---
Rome is a city with countless things to see and do, but sometimes the best experiences are the ones that are a little off the beaten path. Here are five lesser-known things to do in Rome that are perfect for a group of friends that you will meet on your way! Visit the Catacombs […]
Dear expats, students and everyone else who is looking for an apartment or a room to rent in Rome?
Have you heard about this new, innovative portal launched by an Italian Startup that makes the renting simple, quick and secure
and charges NO COMMISSION OR BOOKING FEES!?! 
Ok, let us tell you about it and what else makes this platform so great! It's called ZAPPYRENT.
On their site you can browse through the hundreds of rooms and apartments available and reserve your perfect accommodation for a period from one month to several years. Also in Milan, Florence, Bologna or Catania and more places in future.
Scared of scams? They offer an extra layer of security, the room is reserved for you but the payment is sent to the landlord only 24hrs AFTER you move in.
You might be already aware that a common problem when renting a room as a foreigner is to get the deposit back from the landlord. Zappyrent helps you solve this problem by freezing the security deposit on the platform until the end of the tenancy. So you don't have the risk that the landlord keeps it for no reason.
We believe tenants around the world deserve a better experience, shouldn't have to struggle to rent an apartment nor be victims of scams or non-transparent intermediaries with their hefty fees. That's why we recommend Zappyrent! Check them out for yourselves here.