Lungotevere is getting ready for its summer nightlife with food trucks, restaurants, markets, games and more for your evening entertainment creating a vibrant party atmosphere.
We are meeting up on Lungotevere, across the way from Castel Sant'Angelo at the restaurant Terrazza Tevere. It's a restaurant and lounge facing the castle. They also have live music all summer long. Make sure to pick up their calendar of events.
Charge your phone so that it has a full battery. so you can take some cool photos. You can also get a
free photoshoot
with our photographer during the event.
This event gives you a great opportunity to network & socialize with fellow expats in a friendly and informal atmosphere. It's perfect for those looking to make new friends, network and language exchange.
---
Where:  Terrazzo Tevere alongside Lungotevere nightlife and literally across the Castel Sant'Angelo. You have to walk down the side steps to the bridge. 📍 use this link for the pin on maps and navigate us.  📢 IF YOU GET LOST CALL: +39 392 293 9934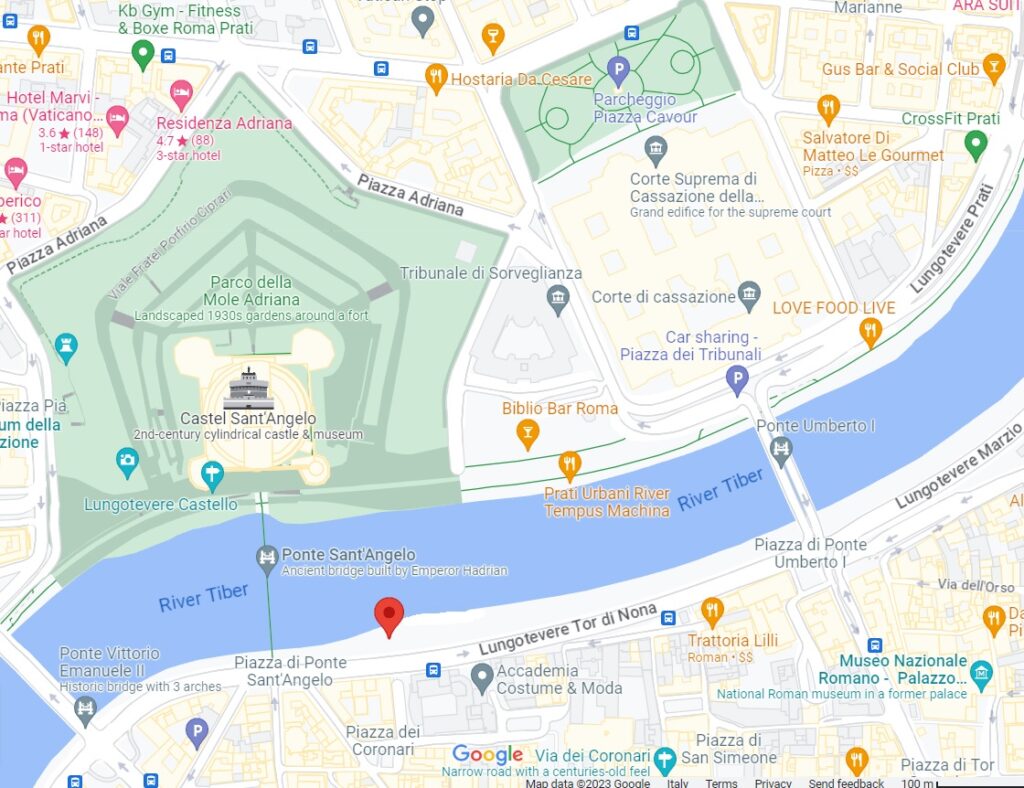 When: Tuesday, June 6th @19:30 till 23:30
Cost: €15 entrance fee comes with full aperitivo. We are a big group and need reservations. You can also order dinner instead of aperitivo. They serve Italian food.
Reservations required 
How to participate? Click BOOK NOW and you are all set ( There is no email to confirm booking, we will see you on Tuesday).
Don't be shy! Fun professionals from all over the world are waiting to connect with you. Don't hesitate to bring your partner, friends, flatmates, or colleagues with you.
What kind of people attend our event? All ages from 18 years old to our retired expats and we blend in fine together. We have 60 to 80 people that attend and it's best to always reserve. If you do not receive our newsletter it's a good idea to sign up here.
Are you new to our network and meetup?  The best thing is to greet the host Adriana or Patrizia first or before sitting so that we can help you meet others.
---
---
Other services and resources through our network:
• All relocation services: Immigration, Citizenship & Visas
• Startup programs and free resources
• Free consultancy for startup
• Italian language lessons
• Assistance to buying property in Italy
• Commercialisti ( USA/ITALY)
• Authentication & Legalization
• Certified translations
• Apostille
• Notary USA & ITALY
• USA money order service
• Obtaining documents in the USA and Italy
• Apply for bank loans
• Dichiarazione di Valore
• U.S immigration Assistance Provider
• USA FBI fingerprinting