The Palazzo della Civiltà Italiana, with its grandeur and architectural splendor, serves as the perfect backdrop for an extraordinary exhibition honoring the remarkable artistic journey of Arnaldo Pomodoro. This renowned Italian artist has dedicated over 70 years of his life to the pursuit of artistic excellence, leaving an indelible mark on the world of contemporary sculpture.
Pomodoro's sculptures are awe-inspiring, commanding attention with their monumental presence and intricate geometric designs. Each piece is a testament to his profound exploration of form, space, and time, inviting viewers to engage in a deep and thought-provoking dialogue. From towering installations in public spaces to intricate smaller-scale works, his creations can be found gracing cities across the globe, enriching their surroundings with artistic brilliance.
However, Pomodoro's artistic vision extends beyond sculpture alone. His multidisciplinary approach encompasses drawings, sketches, and architectural designs, showcasing his ability to capture the essence of ideas and translate them into tangible forms. This holistic approach to creativity highlights his versatility and the boundless nature of his artistic expression.

The exhibition, organized in collaboration with the Arnaldo Pomodoro Foundation and supported by FENDI, provides an immersive experience for art enthusiasts and the general public alike. Visitors can explore the profound relationship between visual arts and performing arts within the context of the iconic Square Colosseum. This architectural masterpiece serves as a dramatic setting, allowing Pomodoro's sculptures to come to life and engage in a captivating dialogue with their surroundings.
Within the exhibition, a treasure trove of archival materials awaits discovery. Documents, photographs, sketches, and drawings, many of which have never been seen before, offer a glimpse into the creative process behind Pomodoro's masterpieces. At the Palazzo della Civiltà Italiana, visitors can freely access these precious artifacts, housed within sliding drawers, offering a rare opportunity to delve into the artist's creative universe.
Arnaldo Pomodoro's artistic journey has garnered immense acclaim and recognition, solidifying his status as a true icon of contemporary art. His works have graced prestigious galleries, museums, and public spaces worldwide, captivating audiences with their striking aesthetics and profound conceptual depth. The exhibition serves as a testament to Pomodoro's enduring legacy, inspiring and captivating art enthusiasts and collectors with its celebration of his unparalleled contributions to the world of art.
Visiting the exhibition at the Palazzo della Civiltà Italiana is an invitation to immerse oneself in the captivating world of Arnaldo Pomodoro, a world where sculpture transcends boundaries, ignites the imagination, and leaves an everlasting impression. This extraordinary showcase of his artistic journey invites visitors to engage with his vision, reflect upon the interplay between visual and performing arts, and celebrate the timeless beauty of artistic expression.
When: From May 12, 2023, to October 01, 2023
Where: Palazzo della Civiltà Italiana, Quadrato della Concordia 3
Time: Monday to Sunday from 10:00 AM to 8:00 PM. Closed on August 15th
Entrance: Free admission
Phone: +39 02 89 075 394
Email: [email protected]
Sign up for our newsletter to stay in the loop on exciting events taking place in Rome.
---
Other services and resources through our network:
• All relocation services: Immigration, Citizenship & Visas
• Startup programs and free resources
• Free consultancy for startup
• Italian language lessons
• Assistance with buying property in Italy
• Commercialisti ( USA/ITALY)
• Authentication & Legalization
• Certified translations
• Apostille
• Notary USA & ITALY
• USA money order service
• Obtaining documents in the USA and Italy
• Assistance with buying property in Italy
• Apply for bank loans
• Dichiarazione di Valore
• U.S immigration Assistance Provider
• USA FBI fingerprinting
---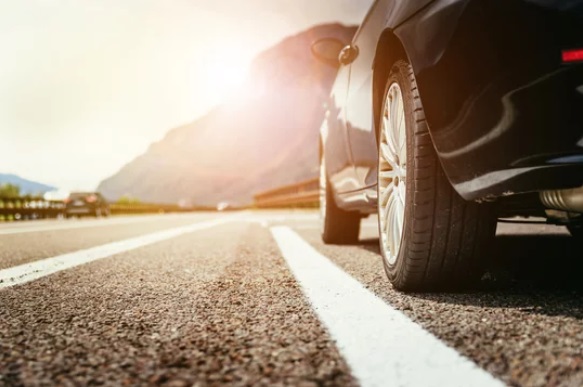 Posted: September 18, 2023
Car insurance in Italy is compulsory for all vehicles, whether they are in circulation or parked on public roads. This mandatory insurance, known as "Assicurazione RC" (Civil Liability Insurance), covers damages that the insured may cause to property or individuals. To obtain an insurance contract, you'll need the following documents: the car registration book in […]
0 comments