Together with Nature of Sal (@natureofsal) we bring you the best experiences for nature lovers, hikers, and outdoor enthusiasts!
Experience beautiful views and have a little adventure in the Monte Catillo Reserve  – welcome to Wild Tivoli!
This Sunday, join us on a hike on top of Tivoli, hiking up Monte Catillo, a captivating natural and historical site named after the legendary character from Arcadia, believed to have founded the city of Tivoli.
The reserve exhibits exceptional plant diversity within its relatively small area, and home to 28 mammal species, 42 bird species, and many rare amphibians and invertebrates.
Where: Tivoli (the exact meeting point will be announced after confirmation)
When: Sunday May 28th @10am
Duration: about 4.5 hours
Cost: Full price: 35€ – 30% discount for Expat members (read below) – transport not included
🚊 There is a train from Termini at 09.03 which arrived in Tivoli at 09.50.
There are trains back at 3.32pm, 5.50pm and 6.07pm.
After the hike, there is a possibility to join us for an aperitivo in Tivoli, for those who wants to stay.
The maximum amount of participants is limited to: 10. 
How to participate? 
Send an email to [email protected], or Whatsapp directly to +39 351 70 60 636 (don't forget to mention that you're from the Expats Living in Rome community to claim your 30% discount!).
More info
The starting point is: Tivoli (the exact starting point will be communicated after booking)
ℹ️  Meeting time 15 minutes prior to departure.
ℹ️  Language: English, German, Italian
ℹ️  Difficulty Level: Moderate (Distance: 8.5km, elevation gain: 320m, includes uneven terrain)
ℹ️  The final duration of the hiking event and the itinerary may vary, depending on weather conditions, unexpected obstacles (e.g. a fallen tree along the way), or other safety reasons. It is at the discretion of the professional hiking guide to determine alternatives or to shorten or extend the experience.
This is a professional activity in accordance with European Union legislation and Italian law no. 4 dating to 2003.
Sal is a professional guide enrolled in the register of the Italian Association of Interpretive Nature Guides – AIGAE.
What should you bring?
🟢 Obligatory: Comfortable hiking boots, 1.5 liters of water, clothing suited for an outdoor hike, backpack, bring your own hiking lunch
🟡 Recommended: Comfortable backpack, raincoat, sunscreen, hat (protection from both sun and rain), trail snacks, tickets for public transport
🟠 Optional: Hiking poles, electrolytes, sunglasses
*Includes the guided hike with a professional guide. It does not include any travel costs, transport, food, or entrance to any attractions.
Who is the guide?
This tour is led by Sal, a certified outdoor guide (member of AIGAE). He's also a Komoot route editor and a National Geographic Day Tour guide. His mission is to make information about the Italian outdoors and wilderness experiences accessible to everyone and to promote a healthier lifestyle and connection with nature. He speaks English, German, and Italian. You can learn more about him here.
---
Other services and resources through our network:
• All relocation services: Immigration, Citizenship & Visas
• Startup programs and free resources
• Free consultancy for startup
• Authentication & Legalization
• Certified translations
• Italian language lessons
• Assistance to buying property in Italy
---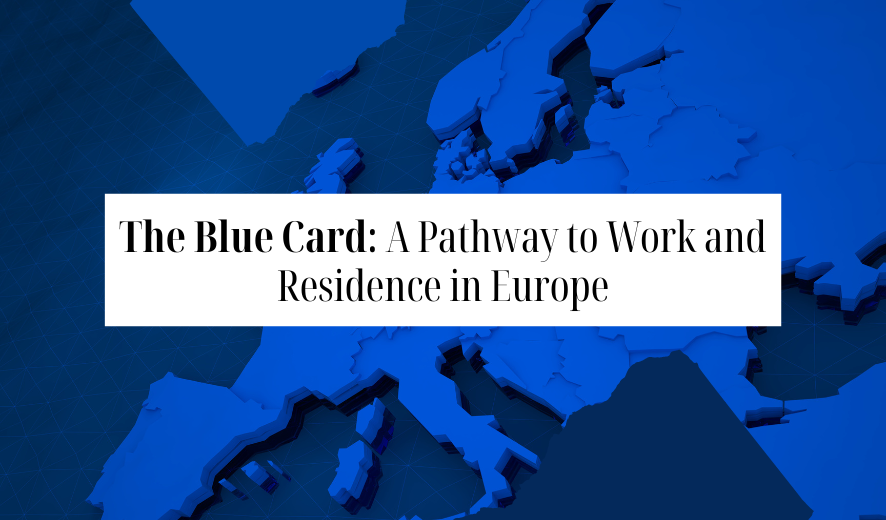 Posted: June 5, 2023
In an increasingly globalized world, individuals seeking new opportunities and experiences often find themselves exploring options for living and working abroad. For those who aspire to build their careers in Europe, the Blue Card offers an attractive pathway to work and residence. In this article, we will delve into the details of the Blue Card, […]
0 comments