Italy's Most Enchanting Towns Accessible by Train
Posted on August 28th, 2023
by Adriana ruiz
---
Italy is a treasure trove of picturesque towns and charming villages that can be easily explored by train, offering travelers a delightful blend of history, culture, and stunning landscapes. Here are some of the most beautiful towns in Italy that you can visit by train:
Cinque Terre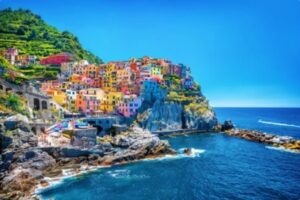 This UNESCO World Heritage site on the Italian Riviera consists of five colorful villages – Monterosso al Mare, Vernazza, Corniglia, Manarola, and Riomaggiore. The train connects these towns, allowing visitors to hop on and off to enjoy the breathtaking coastal scenery, hiking trails, and seafood delights.
Siena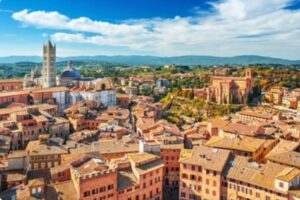 Famous for its medieval architecture and the iconic Piazza del Campo, Siena is accessible by train and offers a glimpse into Italy's rich history. Explore the Gothic cathedral, wander the narrow streets, and immerse yourself in the Palio di Siena, a centuries-old horse race held in the heart of the town.
Assisi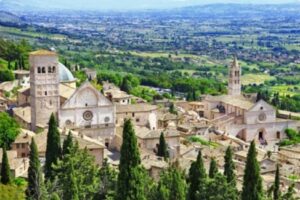 Nestled in the Umbrian hills, Assisi is renowned as the birthplace of St. Francis. The train journey takes you through scenic landscapes before arriving at this spiritual town. Explore the Basilica of San Francesco and enjoy panoramic views of the surrounding countryside.
Verona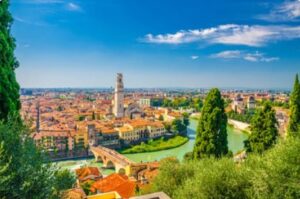 Known as the setting of Shakespeare's "Romeo and Juliet," Verona's train station provides easy access to its Roman ruins, medieval architecture, and the famous Verona Arena. This well-preserved amphitheater hosts opera performances and concerts during the summer months.
Orvieto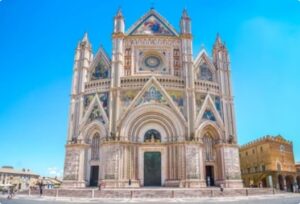 Perched atop a volcanic plateau, Orvieto is a stunning hilltop town accessible by train from Rome. Its most famous attraction is the Orvieto Cathedral, a masterpiece of Italian Gothic architecture adorned with intricate mosaics and sculptures.
Lucca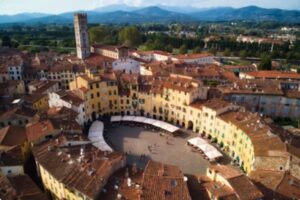 Encircled by Renaissance-era walls, Lucca's historic center is a delight to explore on foot or by renting a bike. The town offers a relaxed atmosphere, charming squares, and well-preserved city walls that you can walk or cycle on.
Bellagio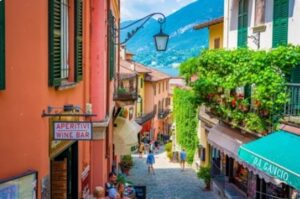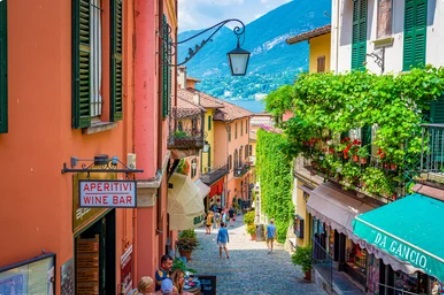 Nestled on the shores of Lake Como, offers a picturesque retreat with its charming cobbled streets, opulent villas, and vibrant gardens. Visitors can indulge in captivating lake views, explore elegant architecture, and embrace a serene ambiance that has earned it the title of "Pearl of the Lake."
Perugia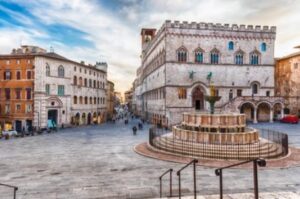 The capital of Umbria, Perugia is known for its Etruscan history and its prominent chocolate industry. The town's historic center features medieval streets, stunning architecture, and the renowned Perugia Jazz Festival.
Pisa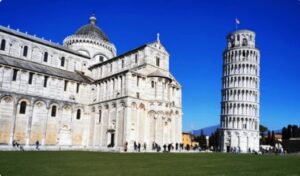 While known worldwide for the Leaning Tower of Pisa, this town has much more to offer. The train station is conveniently close to the iconic site and allows for exploration of the historic center and the beautiful Piazza dei Miracoli.
Florence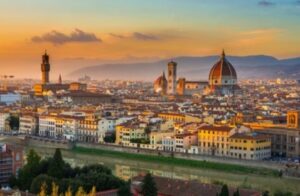 While not a small town, Florence's train connectivity makes it a must-mention. The cradle of the Renaissance boasts world-famous art, architecture, and museums, all easily accessible from the train station.
These Italian towns offer a perfect blend of scenic beauty, historical significance, and cultural experiences, making them ideal destinations for travelers who want to explore the country's hidden gems by train.
Don't forget to check out our Social Media accounts and Subscribe to our Newsletter so you can be updated with information customized for people that want to move, live and love Italy!
---
FAQs for Italian citizenship by Marriage (2023)
Understanding the Tessera Sanitaria: Your Italian Health Insurance Card
Non-Married Partners: How to Obtain a Residence Permit in Italy as De Facto Cohabitants
How to get tax identification number for foreign citizens (Codice Fiscale)
How to register in Italy as a EU citizen
Mastering Public Transport in Italy
The Advantages of Dual Citizenship with an Italian Passport: Unlocking Boundless Opportunities
What you need to know about Visas and Permits to stay in Italy
---
---