Free bus and metro for Christmas shopping in Rome 2022
Posted on November 26th, 2022
---
Christmas shopping announcement and  Ztl active all day even on holidays!
Four days of free public transportation and also three free bus lines every day until January 8 from car parks to the Center.  Ztl will be active in the Historical center all day during  this period.
These are the most interesting innovations for mobility for the upcoming holidays, from  the 8 December 2022  to the 8th January 2023.
As for public transport, there are 4 free days for all bus, metro and tram network: 8, 11, 18 and 24 of December.
Three bus lines towards the center will be free for the entire period: line 100 (electric) and the new "Free 1", from Termini to Via del Tritone, and "Free 2", from Piazzale dei Partigiani to Via del Corso, from 9 to 21, with a frequency of 10 minutes. The three lines lead towards the historic center starting from three car parks and will provide discounted rates: Free 1, Termini car park; Free 2, Partisan parking; Line 100, Villa Borghese car park.
The underground and bus lines towards the historic center and towards the shopping centers will be strengthened, from 10:30 to 20:30, on public holidays and on all weekends of the Christmas period (8 December 2022-8 January 2023).
The Ztl Tridente and Centro Storico will be active from 6:30 to 20:00, from Monday to Sunday, from 8 December 2022 to 8 January 2023.
Discounted taxis and Ncc
There is also a 50% discount on taxis and NCCs for all adults from the 1st to the 31st of December, and a 100% discount for citizens with disabilities. The taxi discount is provided for a maximum of €20 euros per ride, which rises to €40 for citizens with disabilities.
Discounts and promotions for shared vehicles
Added to this are the initiatives of sharing mobility operators, who will enhance their offer with promotional initiatives aimed at encouraging the use of scooters, bicycles and cars. Cooltra, Bird, Dott, Acciona, ShareNow, Link, Enjoy, Tier and Lime.
The operators provide a bonus of 20 euros for new customers to be used on future rentals (for those who activate an individual or family contract in the period 8 December – 8 January 2023), while for customers with an individual or family contract there is a promotion on long rentals: 40.00 euros per day + 0.15 euros per km.
During the Christmas period, sharing mobility operators will enhance their offer with promotional initiatives aimed at encouraging their use.
Translated from Roma Today
---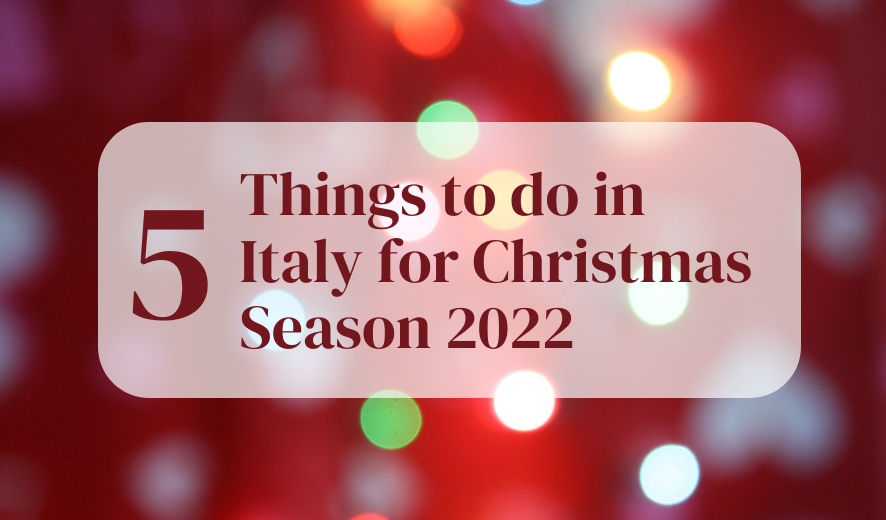 You just arrived in Italy but you don't know what else to do for Christmas after visiting the most famous places and monuments? We have 5 activities for you to do this season that you probably didn't know you could do this year!  #1 – The Vatican's Nativity Scenes Every year, the Vatican City is […]
---