Starbucks opens in the Heart of Rome, offering both traditional Italian coffee drinks and its signature coffee drinks
Posted on May 12th, 2023
by Adriana ruiz
---
Starbucks opened in the historic and political heart of Rome. The store is located in Piazza Montecitorio and has an area of 200 square meters on two floors, with 80 seats offering a view of the Chamber of Deputies. The ground floor is made of travertine marble and tuff, typical of traditional Roman buildings, where customers can order their favorite food and drinks. The upper floor provides a quieter space to enjoy the traditional Starbucks experience. The materials used recall the color shades of Piazza Montecitorio.

Food offerings at the new store include bakery items, salads, and desserts. The menu also features the brand new Oleato™ beverages made from Starbucks' finest Arabica coffee infused with extra virgin olive oil. The menu caters to the tastes of Italian customers, with espresso being the most popular beverage in the country, and younger generations loving Starbucks' cold beverages and iced coffee. Starbucks also creates unique food and beverage proposals for Italian customers during the seasons to continue meeting their needs and surprising them.

Starbucks will also open two more stores at Termini Station at the end of May, including a grab-and-go in the basement and a store on the terrace, welcoming tourists, commuters, and locals when they arrive in Rome.
If you're planning to visit Starbucks Piazza Montecitorio, the address is Via della Guglia 56°-57-58-59, Roma, and it will be open Monday to Sunday from 7 a.m. to 9 p.m. The Starbucks store at Stazione Roma Termini will be located at Piazza dei Cinquecento, Roma, and will be open Monday to Sunday from 6 a.m. to 10 p.m.
In conclusion, Starbucks is expanding its presence in Italy with a new store opening in the heart of Rome. The company has made efforts to cater to the tastes of Italian customers by offering a menu that includes both traditional Italian coffee drinks and Starbucks' signature cold beverages and iced coffee. If you're visiting Rome and want to try out Starbucks' offerings, head to Piazza Montecitorio or Termini Station.
Don't forget to check out our Social Media accounts and Newsletter so you can join us in the next Social Meet-ups for Expats! 
---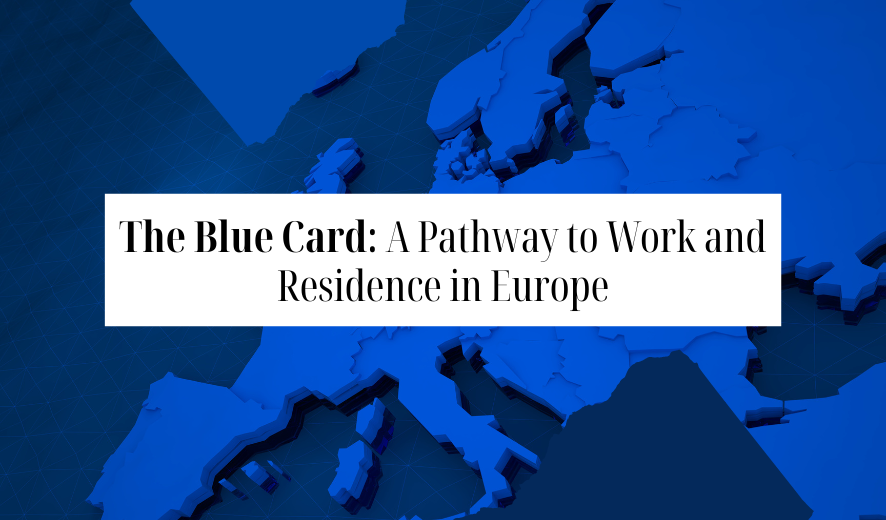 In an increasingly globalized world, individuals seeking new opportunities and experiences often find themselves exploring options for living and working abroad. For those who aspire to build their careers in Europe, the Blue Card offers an attractive pathway to work and residence. In this article, we will delve into the details of the Blue Card, […]
---
---